OLIVIE IS THE TRUE INNOVATION
The real innovation to fight free radicals is natural and is thousands of years old.
Now, thanks to OLIVIE everybody can benefit from it. Medical and scientific researches have shown that free radicals are the main causes of the oxidative stress. They cause cellular damage that can lead to inflammations and cardiovascular disorders, while, under particular conditions, can turn into serious pathologies.
Nowadays no one is immune from these risks. Due to pollution and unsustainable production methods, our environment is exposed to dangerous oxidative stress due to free radicals.
OLIVIE is the most natural and efficient answer to cell oxidation. The OLIVIE line is the only functional food that's extremely rich in olive polyphenols with high antioxidant power and good fatty acids. With its natural active ingredients, OLIVIE is today the true innovation able to fight the exceeding free radicals in order restore the normal body balance.
OIL & HEALTH
From our desert olive trees the most effective treatment.
We produce OLIVIE products from suffering olive trees in a rocky desert. Because of high temperatures (up to 52°C in summer), a lot of rocks in the soil making the trees not able to grow their roots to look for nutrients, nearly no rain throughout the year, our olive trees stress and think they will die. So, they trigger a self-defense mechanism through which they product abnormally high quantity of antioxidants. These antioxidants, born because of this harsh environment, are more active, more potent and this is the main reason why we obtained excellent results (illustrated by the clinical studies we made) for anti-inflammation, anti-pain, anti-diabetic effect, and anti-microbial.
OLIVIE, daily health and beauty for the entire family. Protect yourself 100% naturally!
view more
TASTE GREEN POWER
OLIVIE Plus 30x
30 times more hydroxytyrosol powerful polyphenol naturally, 30 times more effective to protect your heart against the LDL cholesterol oxidation (ox-LDL).
view more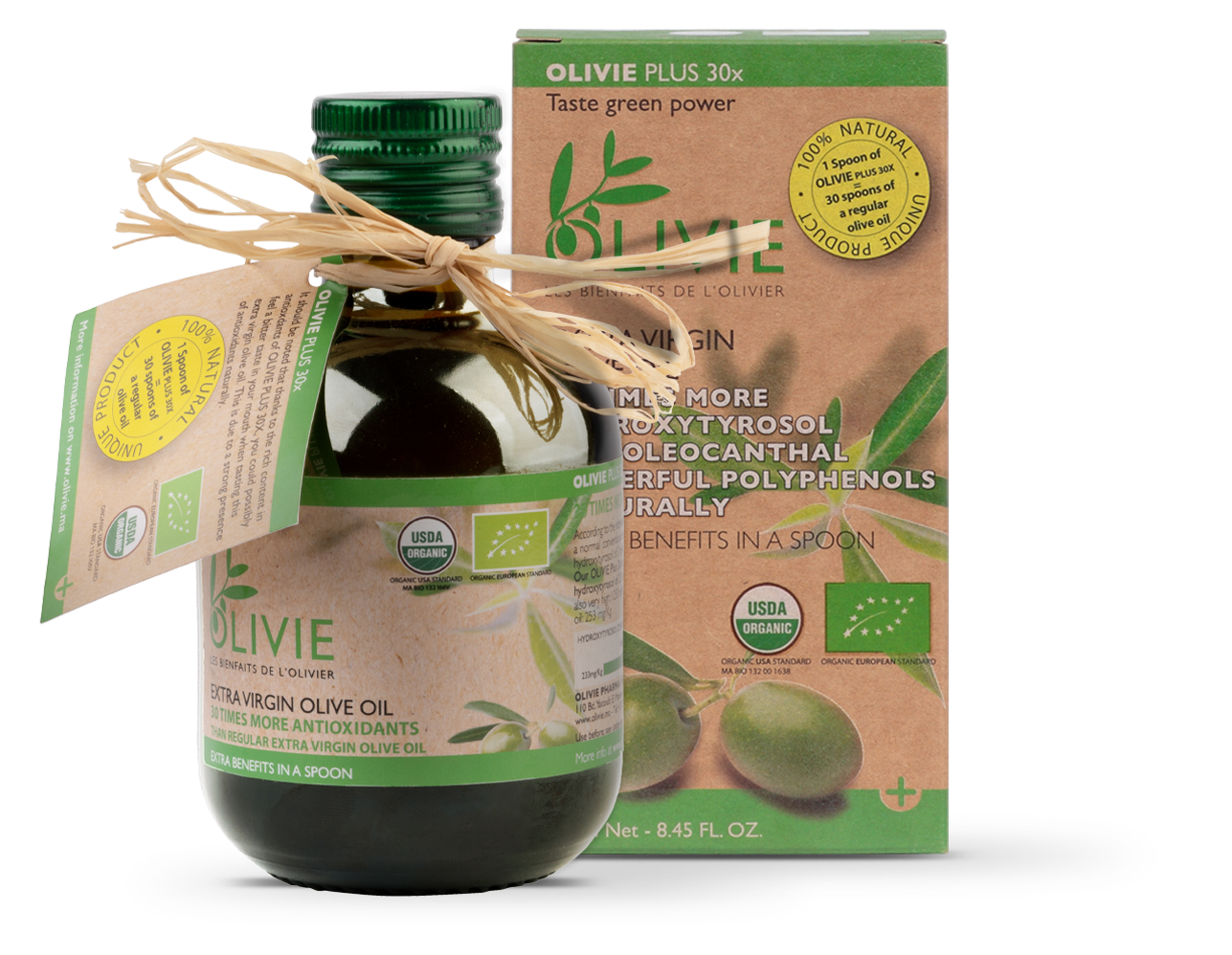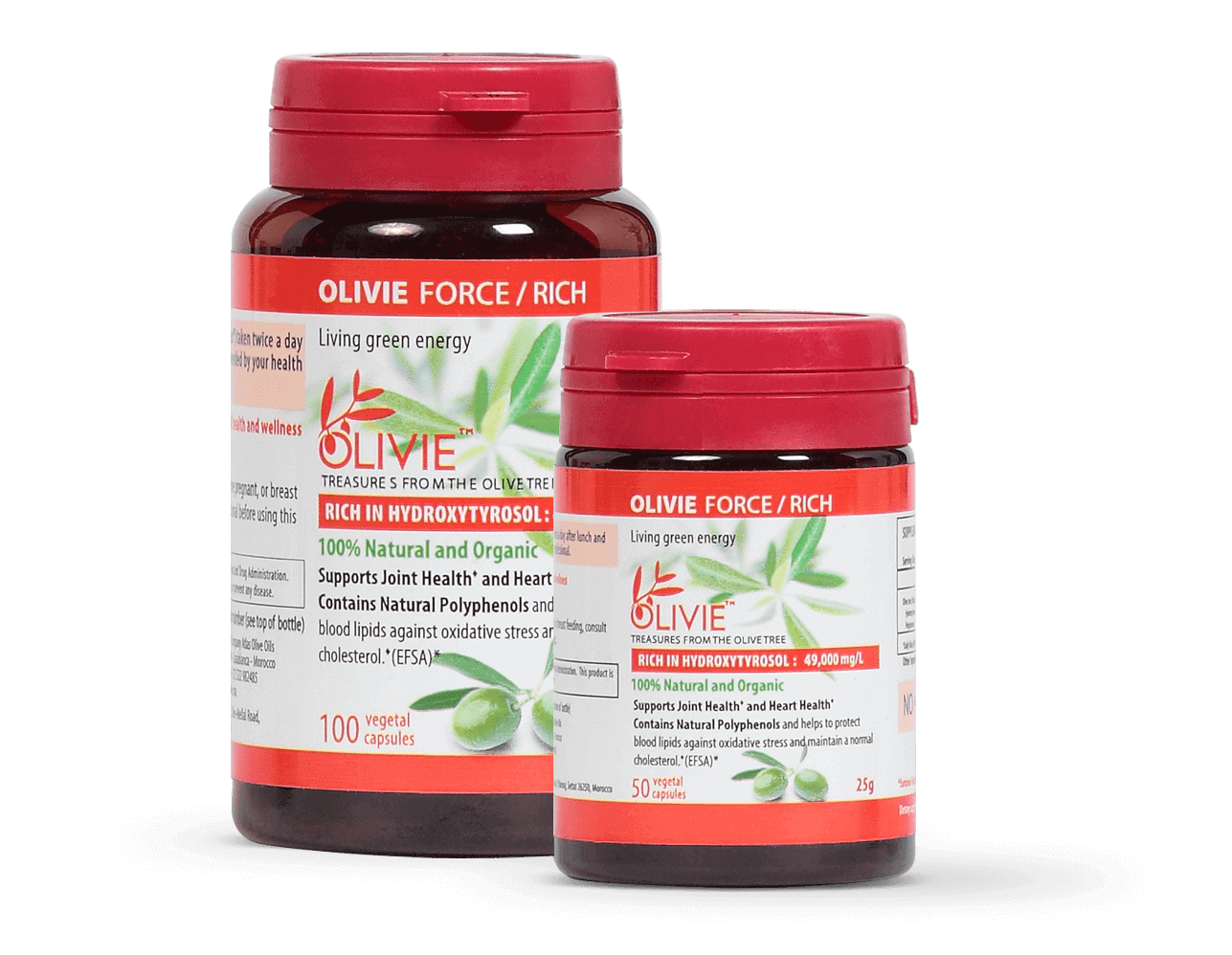 LIVING GREEN ENERGY
OLIVIE Force/Rich
The food supplement extracted from the olive tree, rich in powerful antioxidants, minerals and vitamins. It brings together in a concentrated manner the benefits of both olive oil and the olive itself.
view more
ILLUMINATE BEAUTY
OLIVIE Beauty
OLIVIE Beauty is an organic brightening face cream for night use, with a naturally high concentration of polyphenols having an exceptional antioxidant power.
view more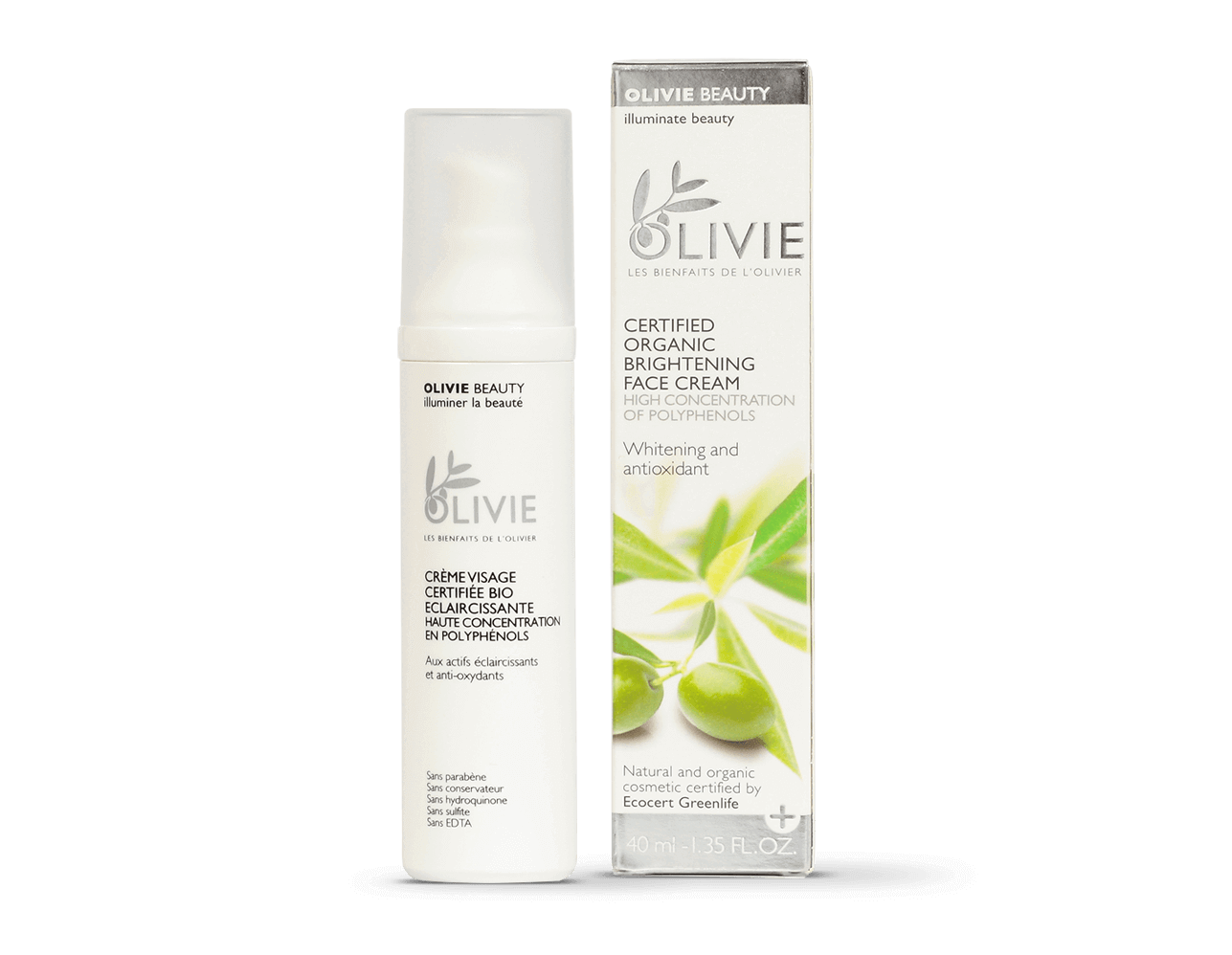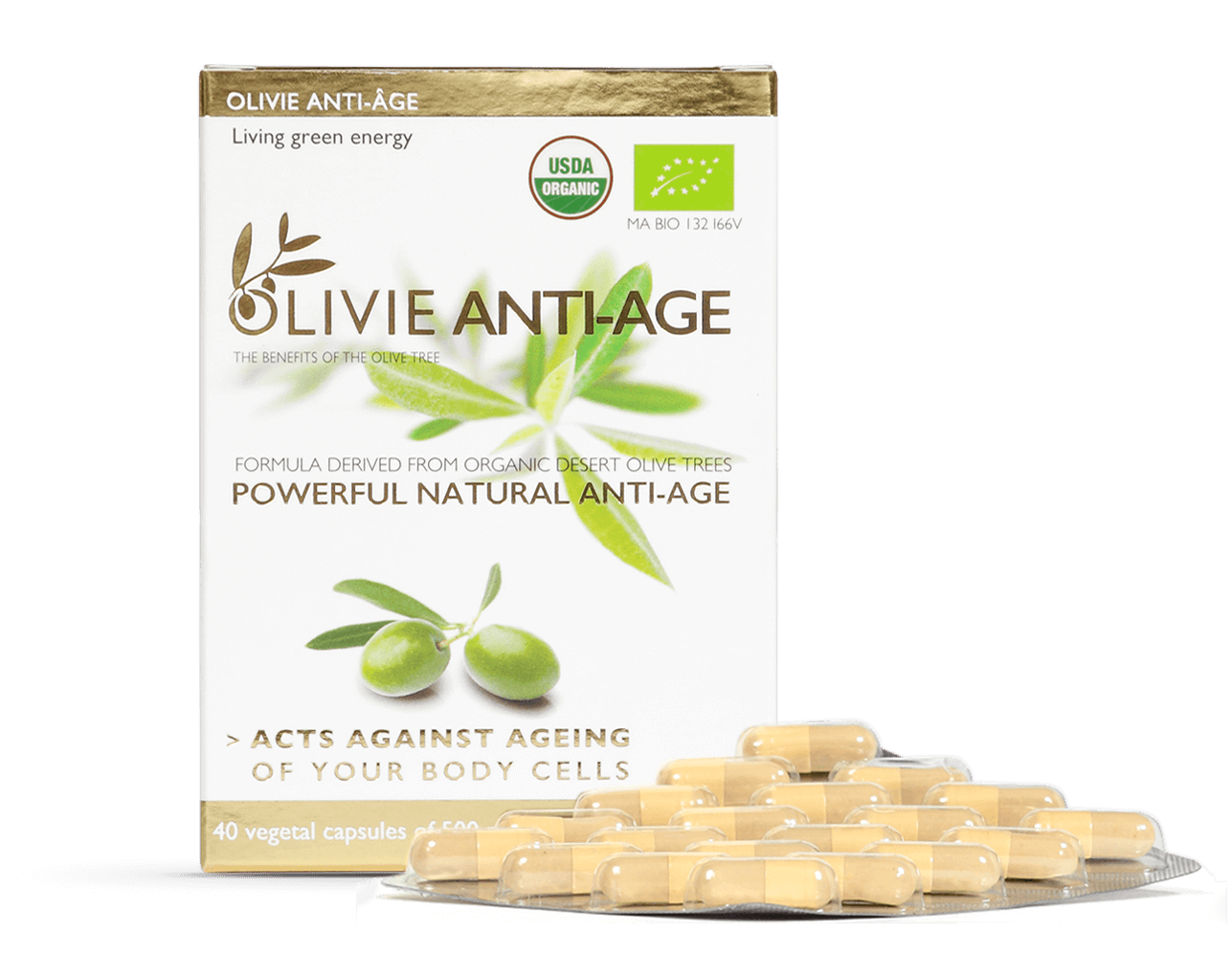 LASTING GREEN ENERGY
OLIVIE Anti-age
Our organic vegetal capsules OLIVIE Anti-age beneficiate from con¬firmed health allegation of EFSA (European Food Safety Agency) concerning the antioxidant effect of olive tree polyphenols.
view more
YOUR GREEN ORGANIC SKIN
OLIVIE DermaPsoria
Our vegetal capsules OLIVIE DermaPsoria beneficiate from confirmed health allegation of EFSA (European Food Safety Agency) concerning the antioxidant effect of olive tree polyphenols.
view more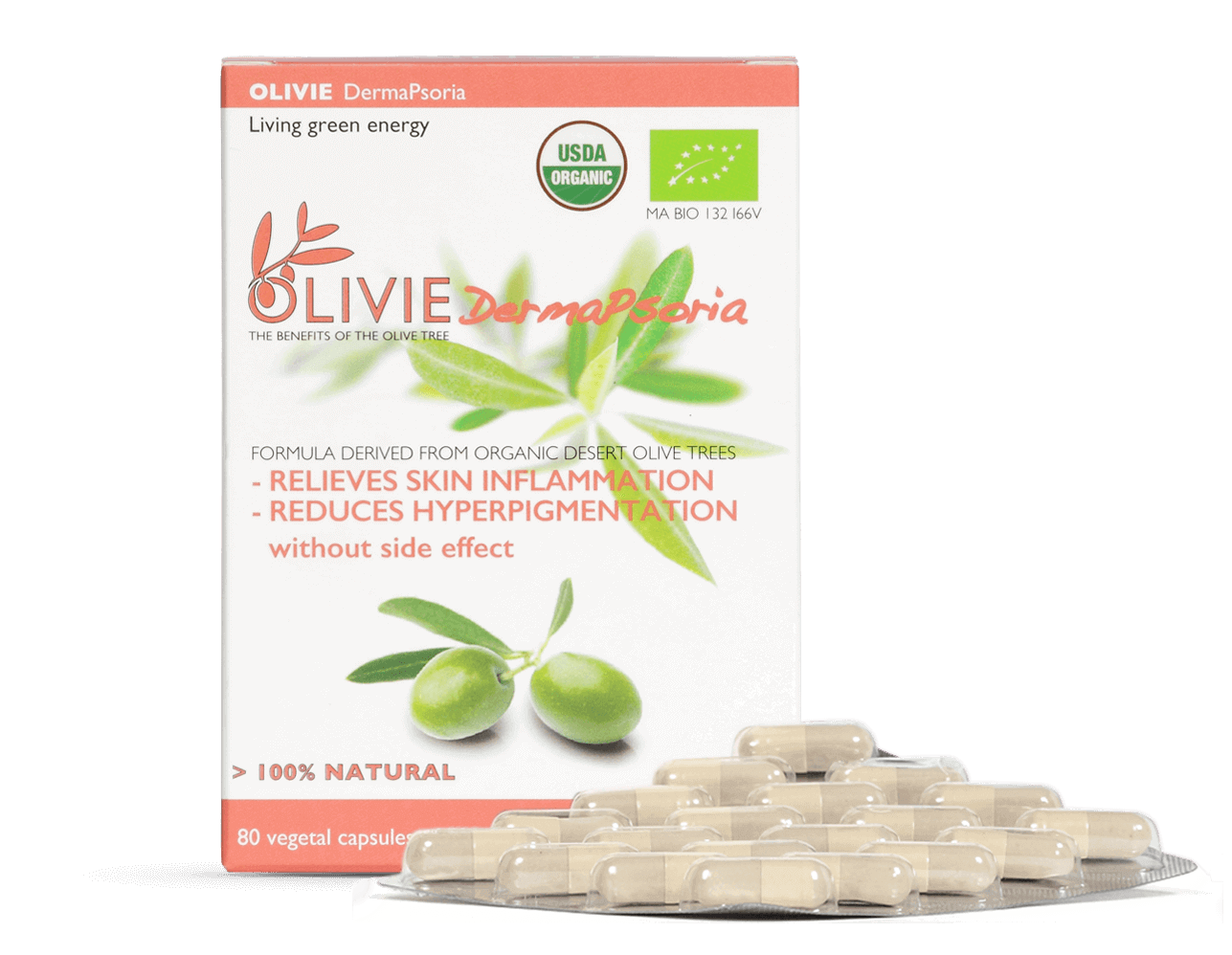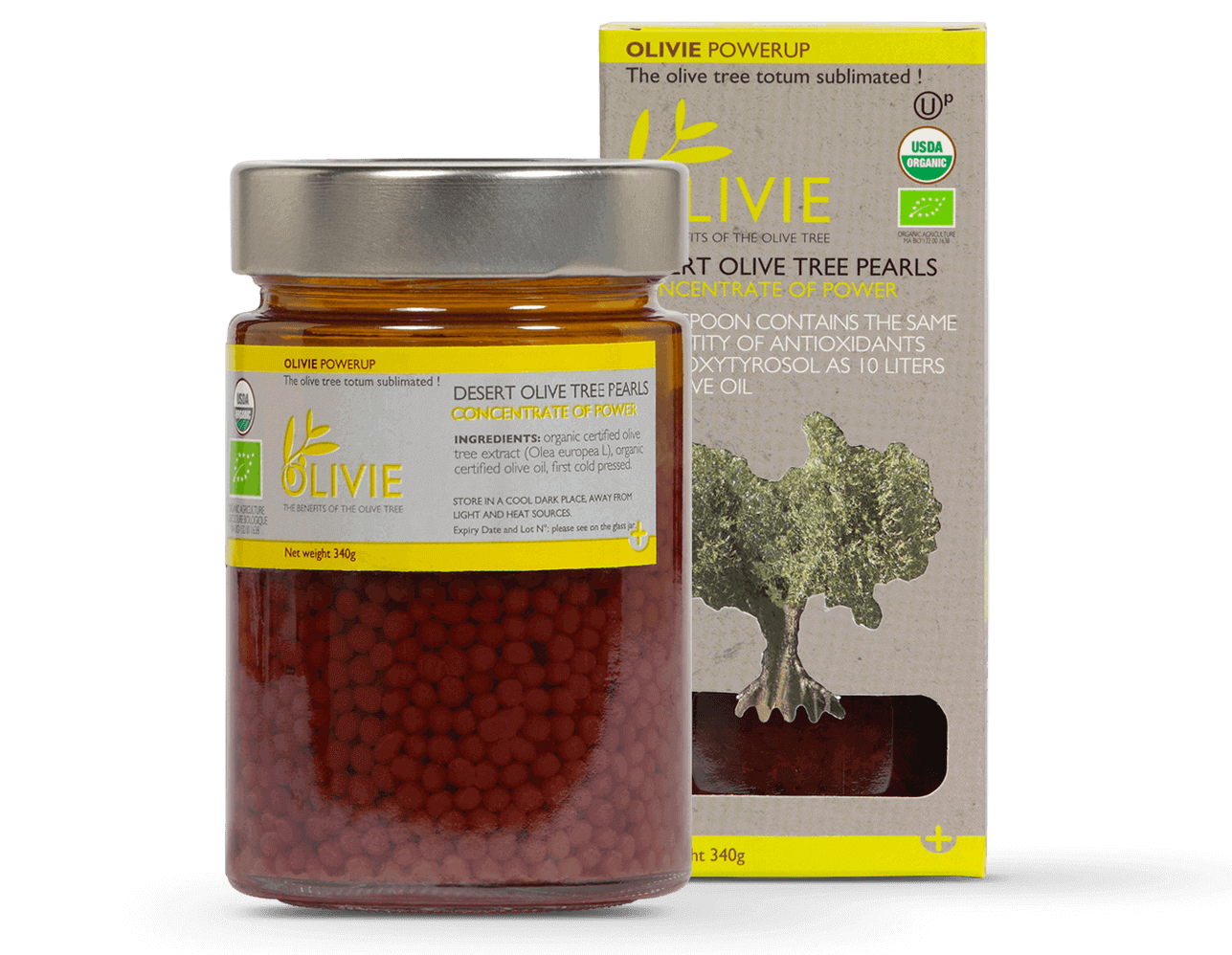 THE OLIVE TREE TOTUM SUBLIMATED
OLIVIE PowerUp
Desert olive tree pearls, concentrate of power.
OLIVIE PowerUp is an olive tree extract mixed with an olive oil obtained by cold pressing fresh olives. These pearls are rich in polyphenols and are indicated both in the daily diet and for the treatment of body and face skin.
view more
GROWING UP HEALTHLY
OLIVIE Baby/Kids
It's an extra virgin olive oil with a sweet and fruity taste to appetize kids. A genuine nourishment that contains the same fatty acids ratio than the mother breast's milk. This helps babies and kids metabolism and bones growth.
view more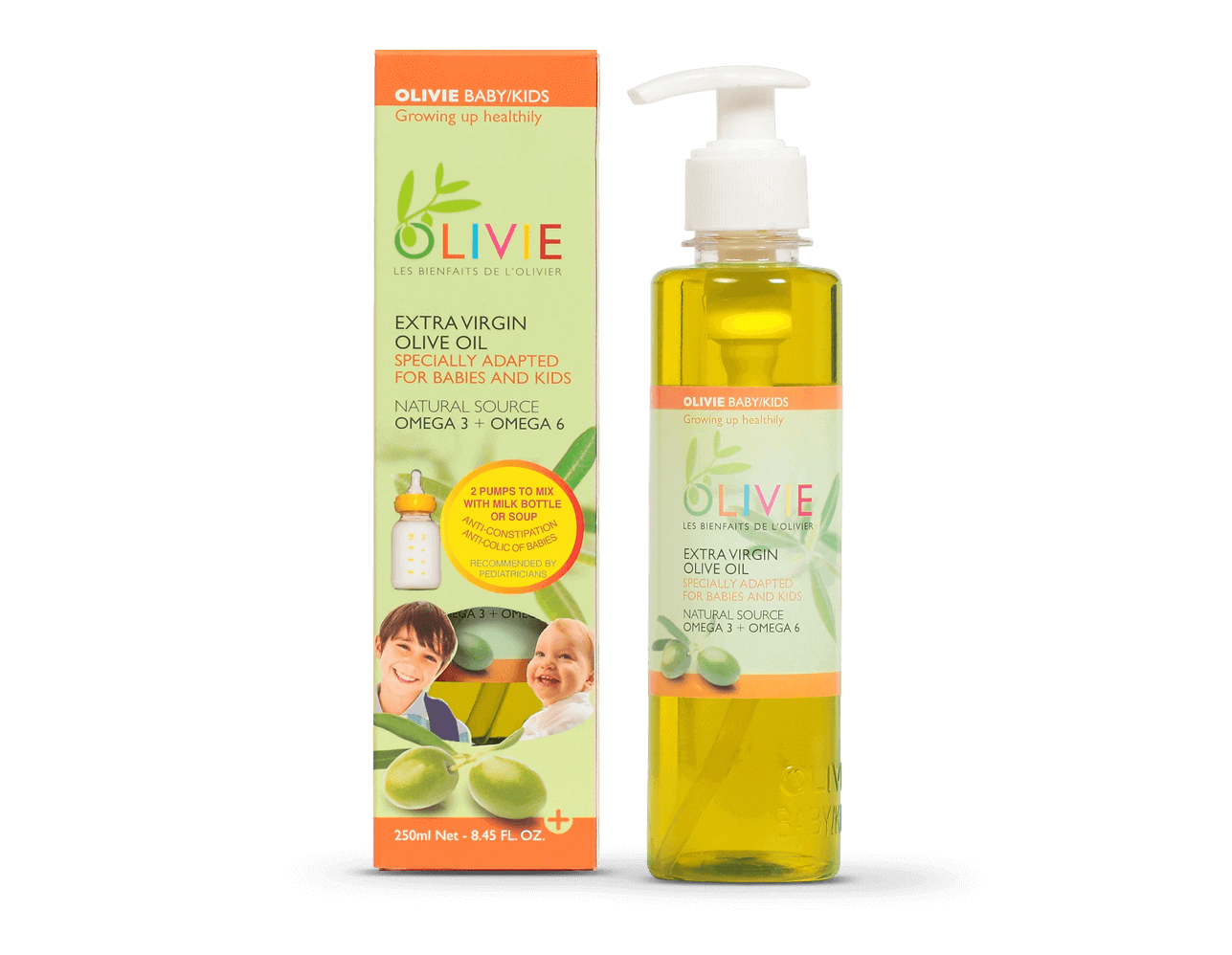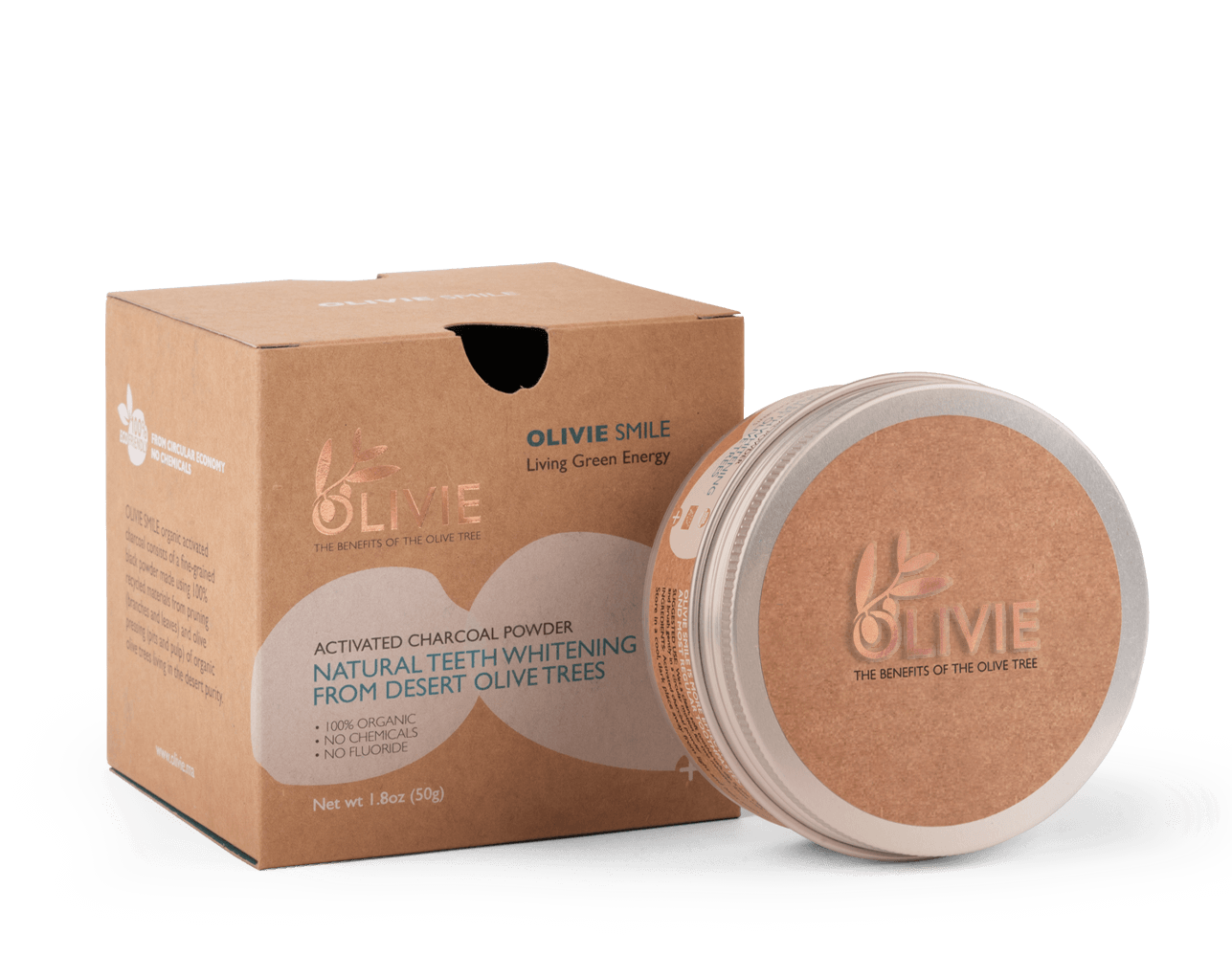 LIVING GREEN ENERGY
OLIVIE Smile
OLIVIE Smile is a natural and easy way to brighten your smile!
OLIVIE Smile organic activated charcoal consists of a fine-grained black powder made using 100% recycled materials from pruning (branches and leaves) and olive pressing (pits and pulp) of organic olive trees living in the desert purity.
view more
The Faculty of Medicine conducted in Canada and during 6 months a Cardiovascular Clinical Study using the Polyphenols Rich olive oil OLIVIE PLUS 30X. Conclusion: Arteries Inflammation and Microcalcification were MUCH LESS when using OLIVIE PLUS 30X compared to when using

We have always been committed to sustainability and now Atlas Olive Oils is indeed a "CARBON NEUTRAL COMPANY" as a sign of our commitment to environmental protection. This means, our activity absorbs more CO2 than what it releases into the

The Journal of Functional Foods edited by the renowned scientific publisher ELSEVIER has recently reported a scientific study carried out by the Tsukuba University Hospital of Tokyo in Japan. The study reveals that the powerful desert tree pearls of OLIVIE
Clinical studies published in prestigious international scientific publications.
Recent scientific research clearly shows that the antioxidants contained in the OLIVIE products and particularly in OLIVIE Rich/Force bring you the following benefits:
• anti-inflammatory benefits, relieving of the joint's inflammation (rheumatoid arthritis) and analgesic effects against pain;
• beneficial effects against cancer (clinical study jointly conducted by the French National Center for Scientific Research: CNRS, Paris);
• anti-inflammatory benefits clinically tested in vivo;
• better regulation of sugar levels in the blood (diabetes) and decrease in total cholesterol level when you take OLIVIE Force.
view more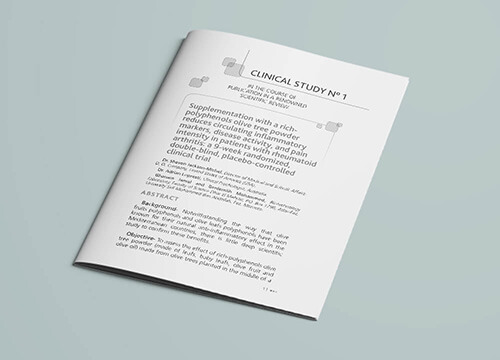 Supplementation with a rich-polyphenols olive tree powder reduces circulating inflammatory markers, disease activity, and pain intensity in patients with rheumatoid arthritis: a 9-week randomized, double-blind, placebo-controlled clinical trial.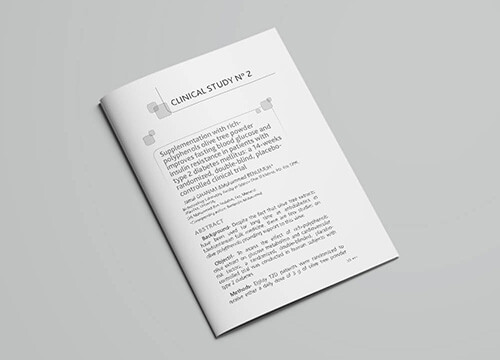 Supplementation with rich-polyphenols olive tree powder improves fasting blood glucose and insulin resistance in patients with type 2 diabetes mellitus: a 14-weeks randomized, double-blind, placebo-controlled clinical trial.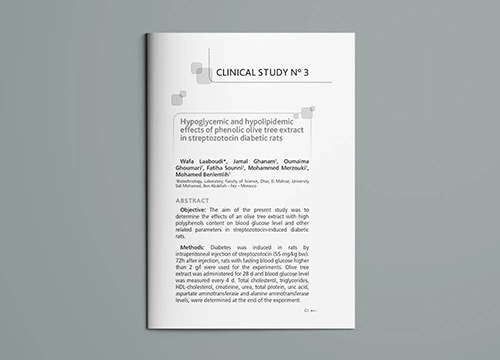 Hypoglycemic and hypolipidemic effects of phenolic olive tree extract in streptozotocin diabetic rats.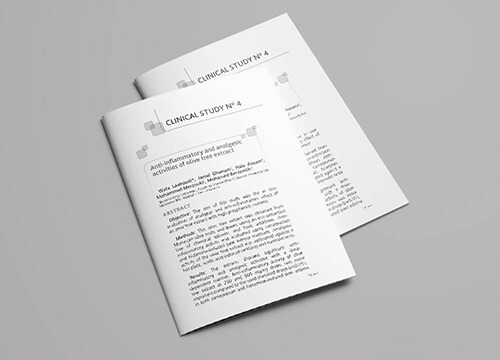 Anti-inflammatory and analgesic activities of olive tree extract.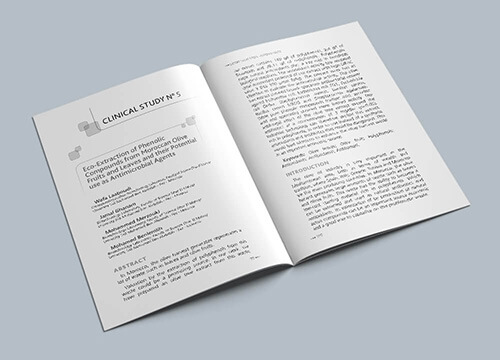 Eco-Extraction of Phenolic Compounds from Moroccan Olive Fruits and Leaves and their Potential use as Antimicrobial Agents.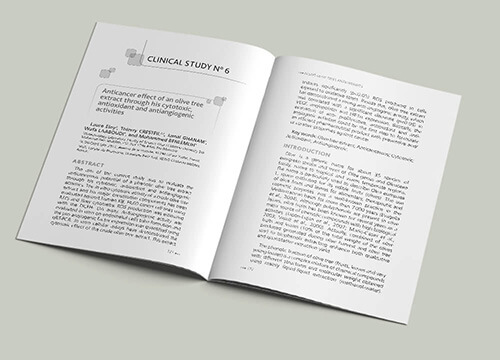 Anticancer effect of an olive tree extract through his cytotoxic, antioxidant and antiangiogenic activities.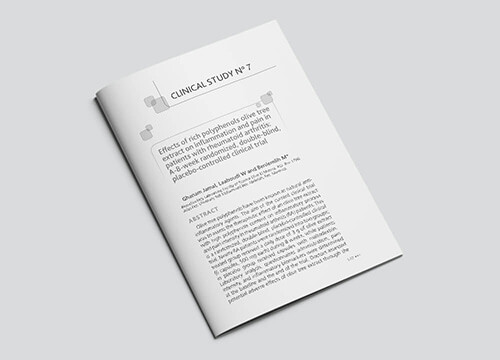 Effects of rich polyphenols olive tree extract on inflammation and pain in patients with rheumatoid arthritis: A-8-week randomized, double-blind, placebo-controlled clinical trial.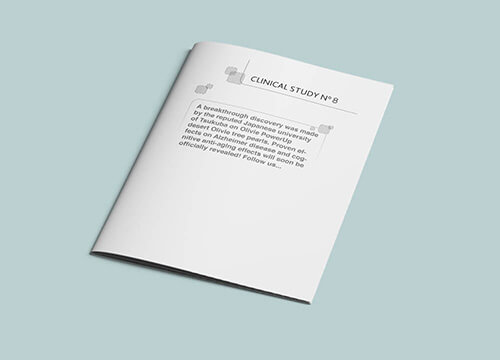 A breakthrough discovery was made by the reputed Japanese university of Tsukuba on Olivie PowerUp desert Olivie tree pearls. Proven effects on Alzheimer disease and cognitive anti-aging effects will soon be officially revealed! Follow us…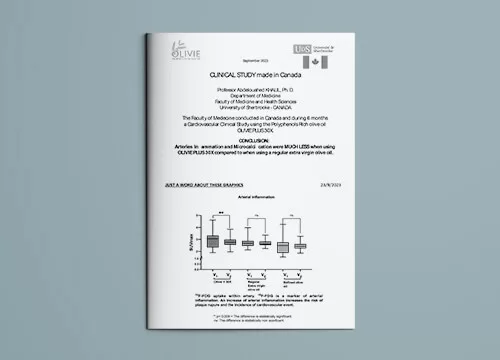 Arteries Inflammation and Microcalcification were MUCH LESS when using OLIVIE PLUS 30X compared to when using a regular extra virgin olive oil.
DOCTORS
Recommended by renowned Doctors.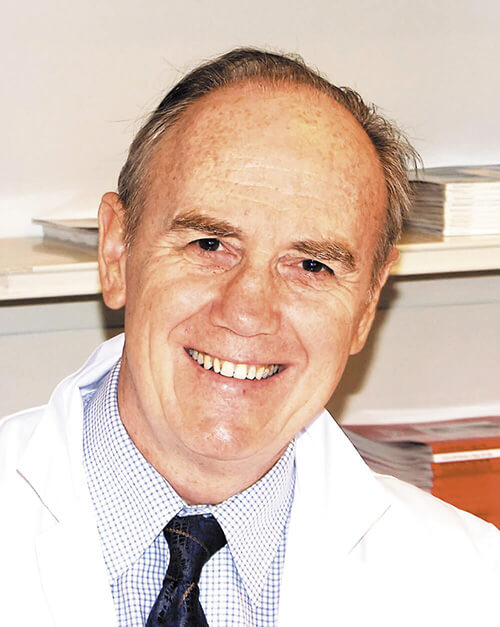 Pr. Henri Joyeux
Oncologist surgeon, International Specialist of Nutrition, Worldwide Speaker, Author of several Books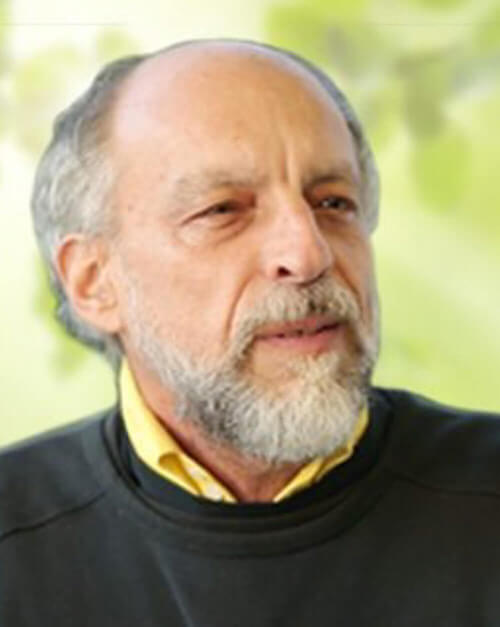 Dr. Jean Paul Curtay
Senior Nutritionist, author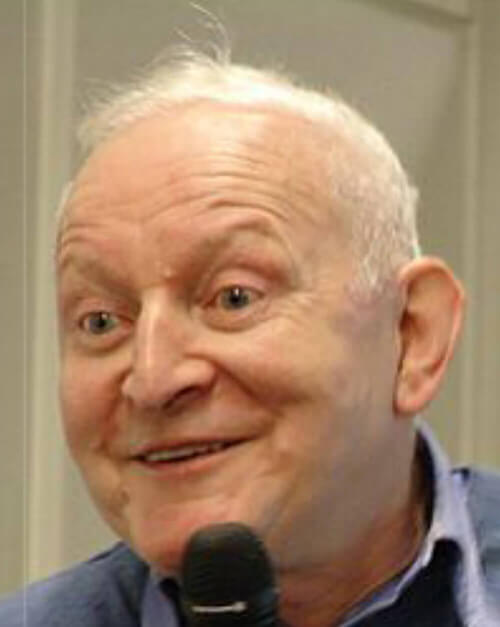 Dr. Jean Pierre Willem
Specialist in natural medicine, author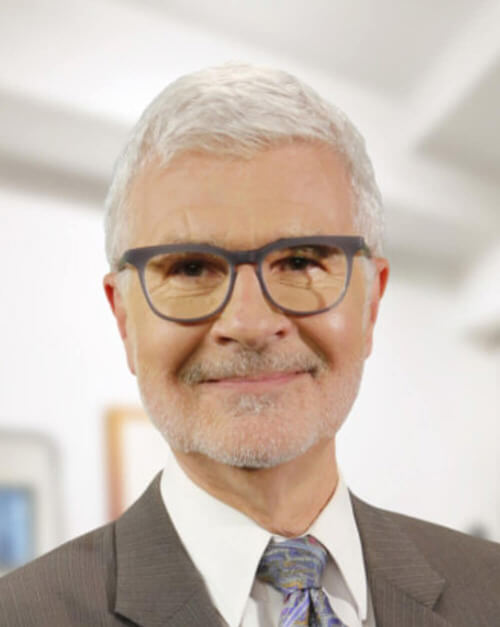 Dr. Steven R. Gundry
Heart surgeon, nutritional specialist, Best-seller Books Author in the USA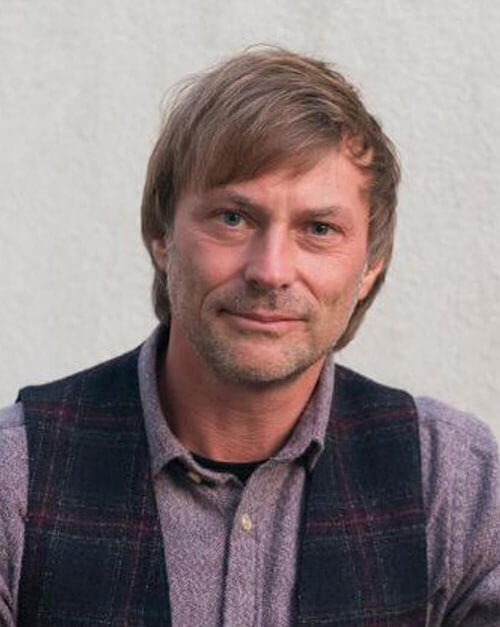 Dr. Werner Faché
Director at the Orthomolecular Medicine for Prevention LINUS PAULING Center of Belgium
OLIVIE was born out of 130 years of experience in the olive growing field. Our history, knowledge of the olive tree and its fruit have enabled us to develop a range of organic antioxidant supplements of unrivaled potency.
view more