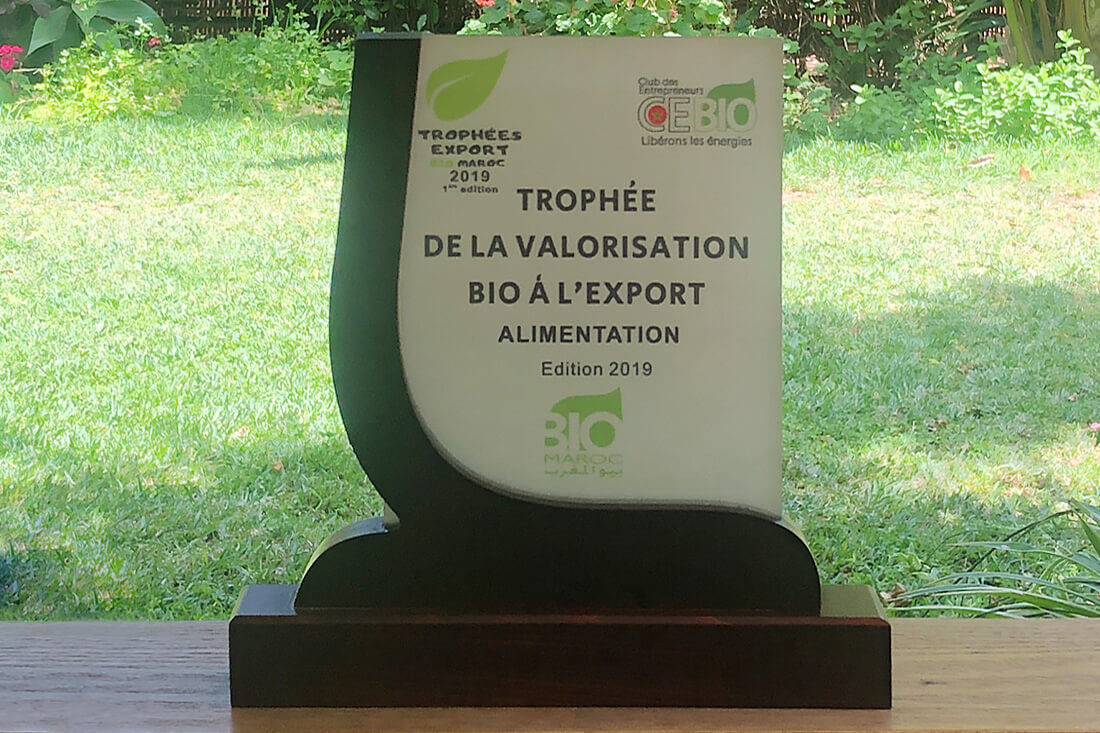 The "Export Bio Maroc 2019″
The "Export Bio Maroc 2019″ trophies are a distinction initiated by the BIO Entrepreneurs Club (CEBio) in order to highlight the efforts, dynamism and initiatives of Moroccan Companies in the organic sector. ATLAS OLIVE OILS is proud to have won the 1st prize in the food category.
The selection criteria include the history of the company and products, innovation and added value in Morocco, turnover and / or volume in export tonnage, the number and variety of products, the number of client countries, the number of jobs and finally the environmental impact.