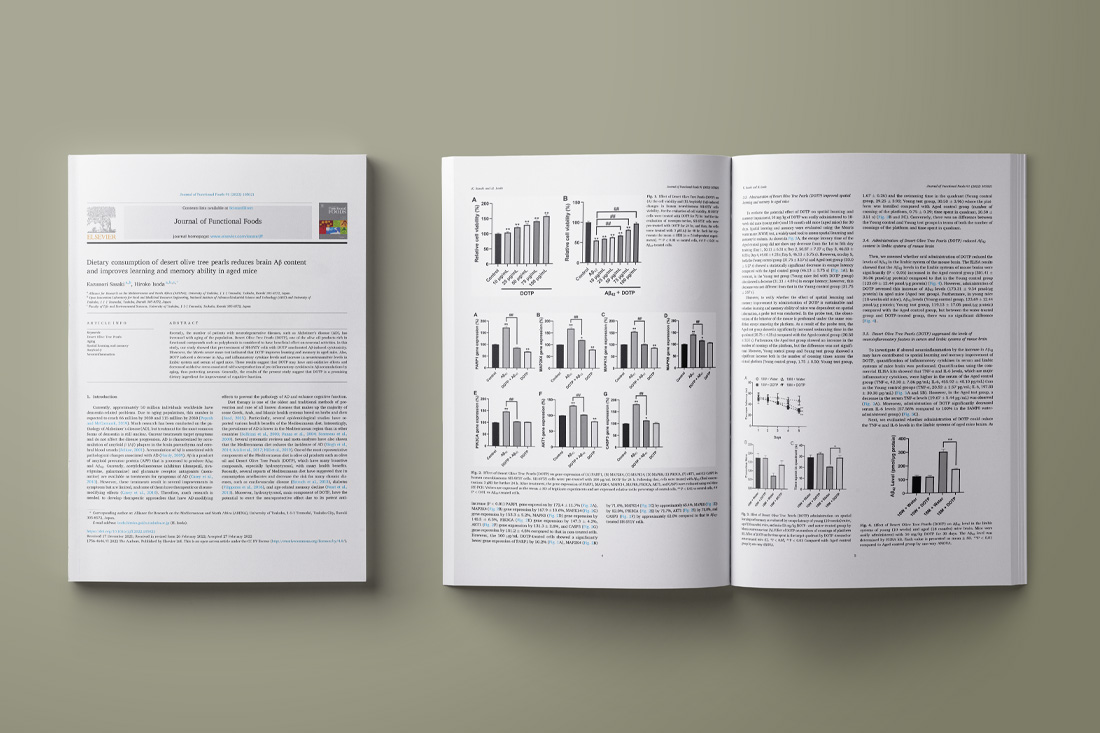 OLIVIE POWERUP PEARLS HELP TO PREVENT ALZHEIMER AND BOOST MEMORIZATION
The Journal of Functional Foods edited by the renowned scientific publisher ELSEVIER has recently reported a scientific study carried out by the Tsukuba University Hospital of Tokyo in Japan.
The study reveals that the powerful desert tree pearls of OLIVIE PowerUp help preventing Alzheimer by lowering the Amyloid Beta Protein and also contribute to improve memory ability.
Once again, the power of our desert-olive oil-based products has been recognized. We are proud to be part of the health ecosystem and to be a constructive, organic and 100% natural partner.